Dedicated - Experienced - Leader
Support Paul Torres for Bryan City Council and Contribute Today!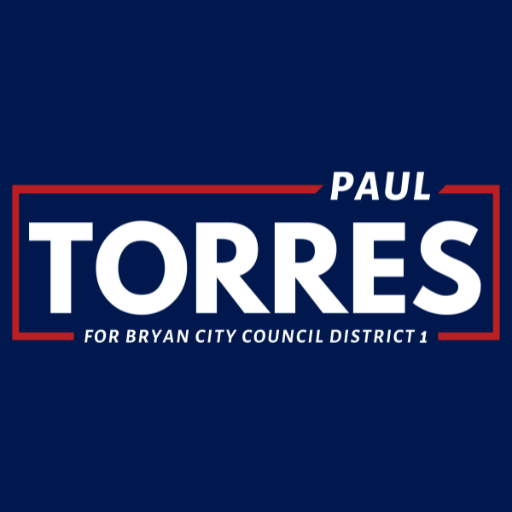 Today, Bryan businessman and Bryan Planning & Zoning Commissioner Paul Torres formally announced his run for Bryan City Council Single Member District 1. Torres is a proud citizen of Bryan and a graduate of Texas A&M University ('02). He is the owner of BenRoz Construction, located in Bryan, Texas. Torres and his wife, Mary Lee, have been married for 32 years and live with their son, Benjamin, who attends Bryan High School.
Read More »